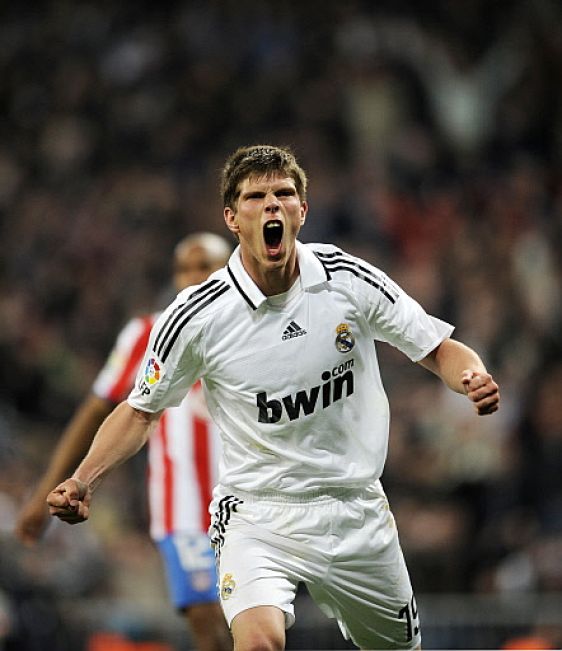 You have to go back to 1999 for the last time Atlético beat neighbours Real Madrid, and, on the evidence of last night's performance, they may well have to wait another ten years to do so.

Not that Atlético did not deserve to win; they did. But if they're going to waste that many opportunities to score, then it will be a long time before they can slay their particular bête noire.

Real can count themselves lucky that they were not three goals down at the break. Pepe's suspension for an accumulation of bookings, meant Juande Ramos had to rearrange his back four. The last time Pepe was missing, Real Madrid lost a league game, at Barcelona, and it looks like Juande made a couple of tactical mistakes.

His first, playing Lass as right back and putting Sergio Ramos alongside Cannavaro in the centre of defence unbalanced the side and showed why Lass's presence as a defensive midfielder is crucial to Real Madrid's success. Everyone knows Salgado is not my favourite defender, but when Juande rectified in the second half and brought him on, the difference was palpable. Surely he should have picked either Salgado or Torres at right back, or even Metzelder in the centre and Sergio Ramos in his usual spot?

The other tactical error was leaving Higuaín out of the side. Though the young Argentine has not scored for a few games, he does lead the side in assists in the league, and soon after coming on for Guti he provided Huntelaar with his equalising chance, though he was admittedly offside.

Atlético fans will not just rue the many missed chances by Agüero, Forlán and the rest, they can also point to a poor performance from the referee, who not only missed Real's offside goal, but also disallowed a perfectly good Atlético goal and wanted nothing to do with a penalty on Agüero.

Real, on the other hand, will pack their bags for Tuesday's game at Liverpool knowing that Pepe should be the rock at the centre of defence and hoping that their creative players can find that spark they so sorely needed on Saturday.
Continue reading this article »