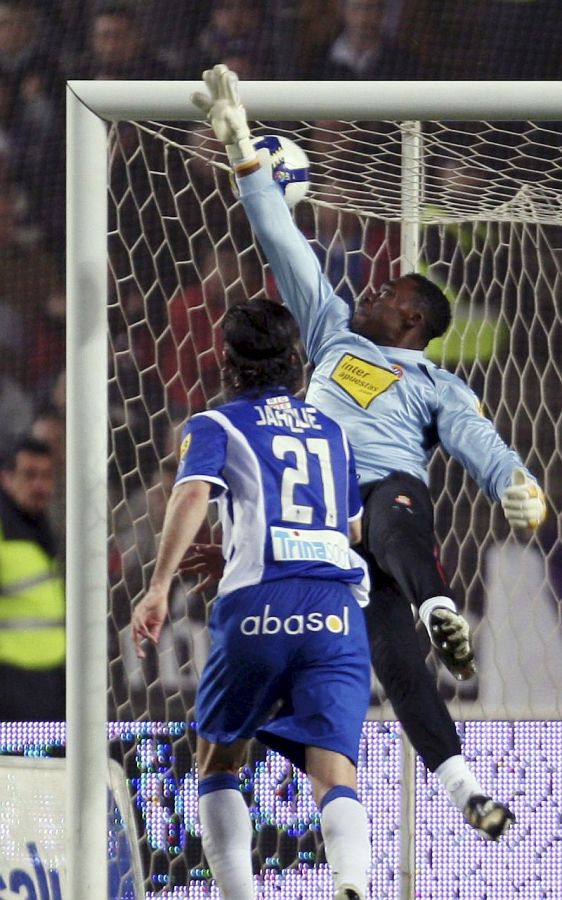 Real Madrid recorded their tenth consecutive league victory on an away trip to Espanyol. This result, combined with Barcelona's inability to hold onto a two-goal lead at Atlético Madrid the following evening, puts Real four points behind the leaders. It's hard to believe that this difference was twelve points a mere three weeks ago.

And yet, while much credit has to be given to Juande for turning the team around defensively (3 goals conceded in the last 11 matches), there is still much work to do to make Real Madrid the well-oiled machine in attack that the individual quality of its players would suggest.

The first half saw both sides "abuse" the midfield to the exclusion of both areas. Sneijder, who hasn't had the best of seasons, did not really perform well as playmaker, wasting innumerable passes to his colleagues up front, with Huntelaar looking especially isolated. Fortunately for the visitors, Lass swept up most of Espanyol's attacks, turning in another impressive display.

What Lass could not mop up, Pepe and Cannavaro did, with Casillas making the odd miraculous save that no longer gets headlines (he was much criticised early in the season for a few uncharacteristic mistakes).

Juande changed tack in the second half, bringing Guti in for the ineffectual Sneijder and Marcelo in for Higuaín to try to give the squad some balance and some width. Raúl tracked back to help out in midfield and the changes injected a little more urgency to Real's play.

Nevertheless, it was a whole 67 minutes before the deadlock was finally broken, as Guti was brought down outside the Espanyol area. The veteran Real Madrid midfielder, who recently announced he will leave the club in 2011 at the latest, slotted a perfect free kick into the top left hand corner of Espanyol's goal.

Five minutes later, Raúl effectively finished off the game as he timed his run perfectly to latch onto a half-mishit Marcelo cross and put the ball beyond goalkeeper Kameni.

As in midweek, the team who made the least number of errors won the game. Unlike then, this time that team was Real Madrid.