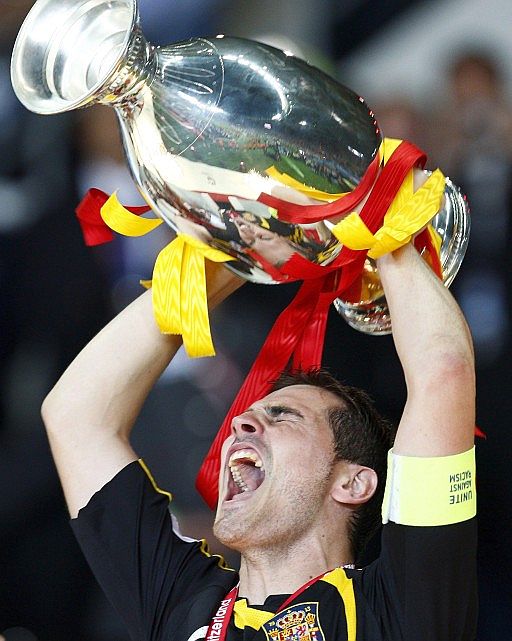 Spain put behind them 44 year of disappointments and relinquished the mantle of "perennial underachievers" (leaving that moniker to England, perhaps?) after beating Germany to their second European Championship. It's been a fascinating tournament, with some great open, attacking football, high drama, and, from this fan's point of view at least, the right result.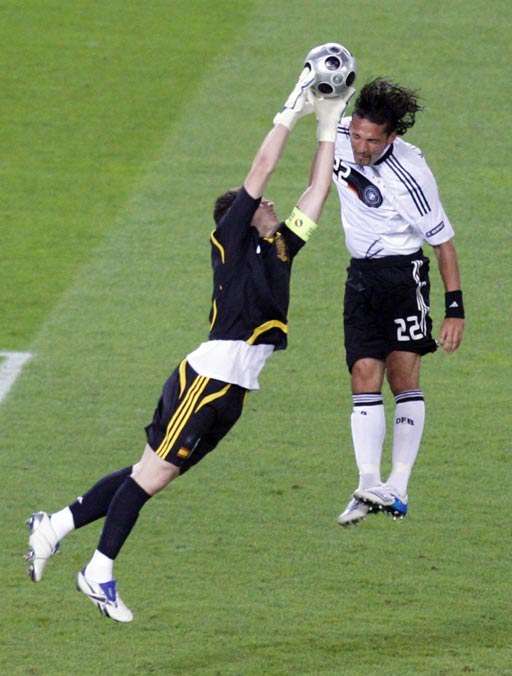 Casillas (Spain): the captain rightly lifted the trophy from the hands of the man who was almost single-handedly responsible for preventing Spain from winning this trophy back in 1984, French legend Michel Platini. St. Iker had once again little to do in this game, but it was refreshing to see his confidence and surety on some of the high balls floated into his area by the German attack.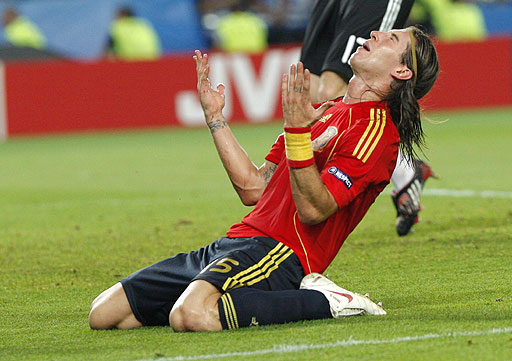 Ramos (Spain): a bit of a wobbly start saw Germany threatening to run rampant down his flank, but Sergio and the rest of the defensive line got their act together to mop up most of the pressure for the best part of the game. Once again looked threatening going forward and was denied by Lehmann when his powerful header nearly put Spain two up.


Metzelder (Germany): poor, poor, poor. Slow at the back and gave the ball away countless times when going forward. The Spanish forward and midfield lines run rings around the German defence and were perhaps too generous in not putting more of their chances away and making them look more ordinary than they actually were. It's really is a testament to Germany's competitiveness that they managed to get this far with such a poor side.

Continue reading this article »