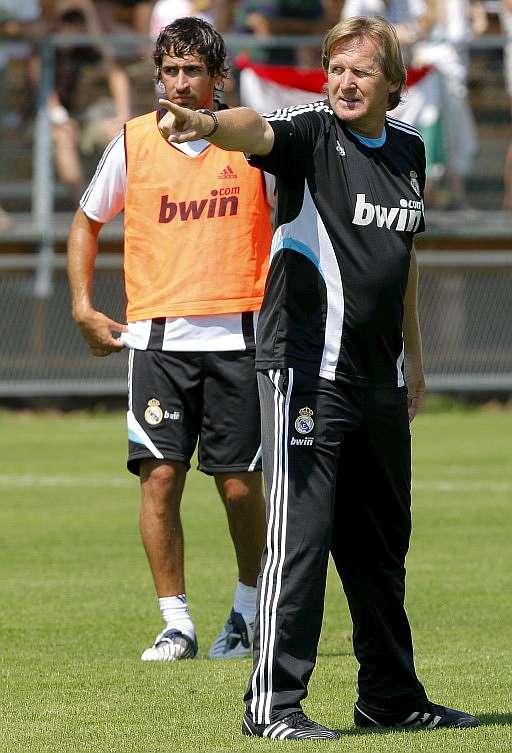 Bernd Schuster has never been one to mince his words and he has once again shown that he has not learned to keep his counsel when perhaps discretion was called for. In today's press conference to recap the first 10 days of preseason training, he sent a pretty direct message to the club's sporting director, Predrag Mijatovic, about the way he has been kept informed of the club's movements in the transfer market. "I'm used to being the last one to know. Everyone finds out except me, and it's more important for me to know. It's not great to find out from other sources and not to be able to answer questions from the media".

Schuster complained about the lack of communication, as noone from the club called him following Monday's board meeting to discuss the transfer market: "that would be a good question for Mijatovic, to see whether he feels it is necessary to call me. Maybe he thinks it's unnecessary and a matter for the club only".

Ramón Calderón will visit the squad today and will meet with Schuster to keep him informed. The German coach will ask for reinforcements in the midfield and forward lines, and soon: "we have to do things more quickly than in previous years, where new players have arrived very late, at the last minute". He was no doubt referring to the late arrival of reinforcements last year, especially Heinze and Robben, leaving little time to integrate them into the team.

"We won the League, but we have to improve the squad, if the players are available, so we can go further in the Champions League. I assume no signings have yet been made official because everyone is still waiting for the 'big one'".

Schuster did confirm that, as far as he is concerned, Robinho is staying. But then, if he is not being kept apprised of movements in the market, he hardly seems to have the last word on the matter. He was involved earlier in "drawing up some strategies to follow. I don't know if they have changed, but it would be good to know".