It's back to some semblance of order at Real Madrid: the best run of consecutive wins since September, the first away win since October, the best run of consecutive clean sheets since April. This is what Juande Ramos has achieved since he arrived almost exactly one month ago.

Following a widely anticipated loss at Barcelona which was nevertheless tempered by improved, if somewhat over-aggressive, defending, the former Tottenham boss has managed to extract six points from direct competitors (Valencia, Villareal) and win convincingly away from home for the first time in months.

Before getting too excited about the magnitude of that win, it is important to note that Mallorca are a team on the brink. Already in the relegation zone, they did nothing to suggest that they may be able to dig themselves out of that hole come the summer. Nonetheless, after some of the trouble Real Madrid has had this season to subdue allegedly weaker sides, there is no doubt that improvements have been made on Schuster's tactics and team selections.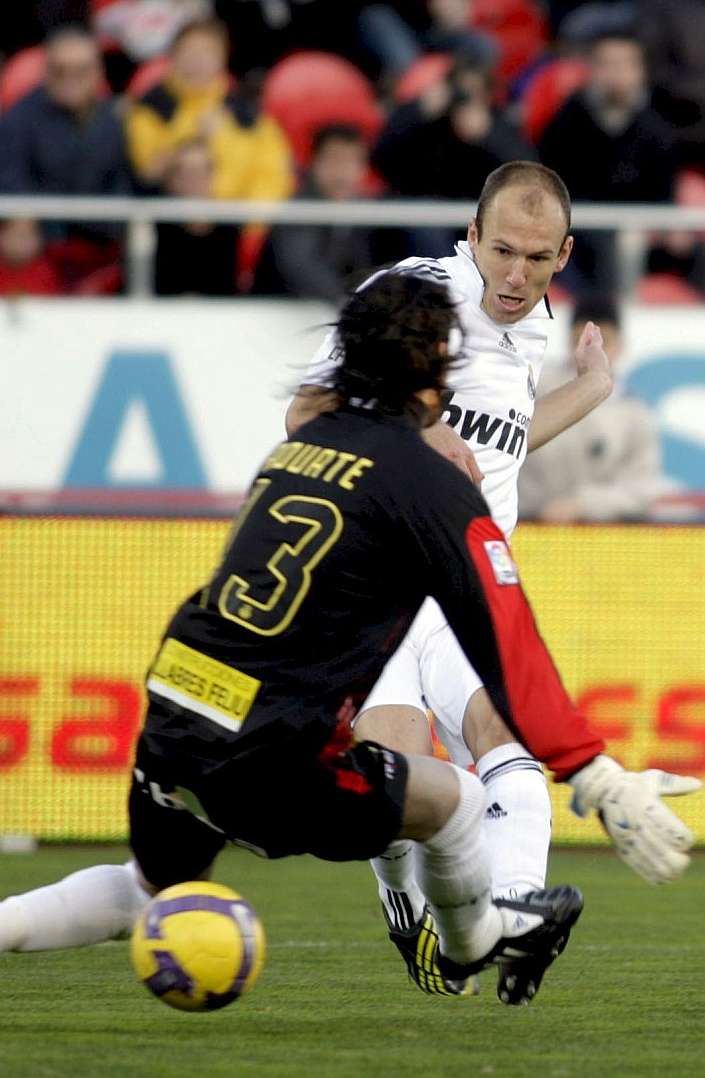 Real were seemingly not hampered by being unable to train properly on the last day before flying out to Mallorca following the largest snowfall in Madrid for 30 years. Admittedly, scoring a goal after just two minutes does help, and it is Real's man of the moment, Arjen Robben, who grabbed the initiative, latching onto a quick counter-attacking move and squeezing the ball between the Mallorca 'keeper's legs.

Mallorca had set out five men in the defensive line, but, for all they did on the opener, they may as well have still been thinking about Christmas dinner. And they did not get better as, on the quarter hour, Higuaín jinked past several to lay it off for Raúl to cleverly backheel it into the net.

The Real Madrid captain was also celebrating his 500th league appearance, the sixth man ever to do so, and his goal (his 212th) effectively finished off the locals. It's staggering to think that, in his 15 seasons, Raúl has scored 20% of his side's total goal tally.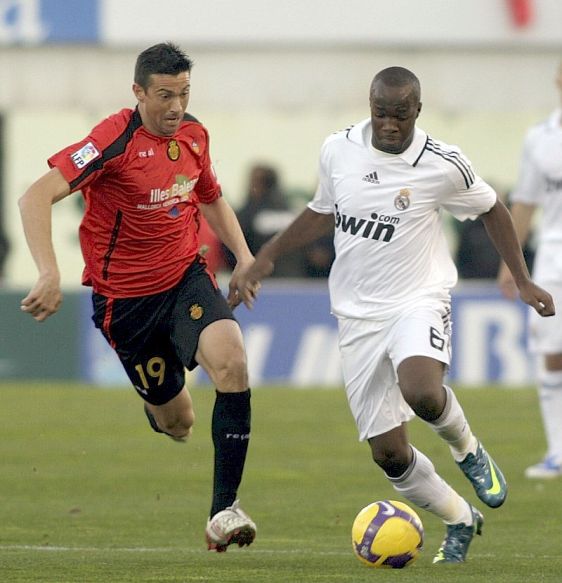 Nonetheless, that Casillas had so little work to do means that everyone else did their job properly. Lass looks like he has adjusted to his role and position admirably in just two games and ably assisted Gago in the holding midfielder roles.

Their positioning (why was it so difficult for Schuster to get this right?) meant that Pepe and Cannavaro could do their job in central defence, and even meant that the other two defenders, Heinze and Sergio Ramos, could get forward, adding width to the attack.

It was Sergio Ramos who scored Real's third in an offside position and made Juande Ramos comfortable enough with the eventual outcome, that he could afford to rest Robben and Raúl to give some minutes to Huntelaar (who could have scored a fourth) and youngster Palanca.

The result puts Real Madrid up to second in the standings, still twelve points behind runaway leader Barcelona, ahead of a seemingly simply home tie against last-placed Osasuna next Sunday.