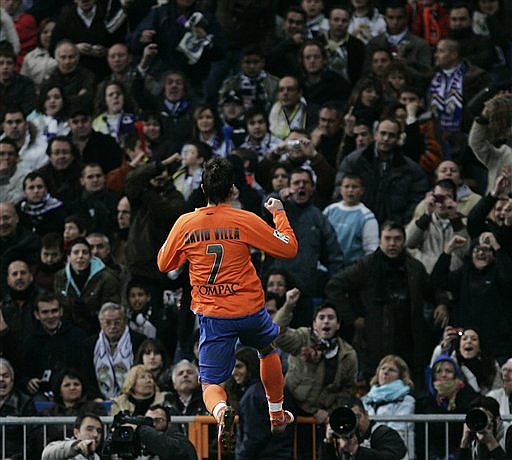 Is it lack of confidence? Is it bad luck? Is it Mijatovic wasting over a hundred million on signings that are not pulling their weight in the squad? Is it fair to call this a crisis when Real Madrid are still four points ahead in the league while in England, Manchester United are five ahead and Alex Ferguson is trying to dampen the euphoria?

The reasons for the slump are probably many and inter-related: there is a lack of confidence in the side, the "bad" luck in this half of the season merely balances out the good fortune in the first half, and the less said about Brylcreem boy, the better. But, all in all, while "crisis" may be overstating the case a smidgeon, the situation is drawing dangerous parallels with last season's run-in, except the other way around. The famous "cagómetro" (lit. shit-meter) is making a reappearance, as Real are facing their own brown-trouser time. One can't help but see the looming spectre of the 3rd last game of the season, the Clásico at the Bernabéu, which, due to the ridiculously tight Spanish fixture calendar will be played in mid-week instead of at the week-end.

Back in Sunday's game, it was interesting to note that when Raúl had scored his second of the night (and 15th of the season) and put Real ahead, the Bernabéu was echoing to the cries of "Raúl, selección". But Luis Aragonés has made his bed and will likely lie in it: his last squad selection before the European championships (for a friendly against Italy on Wednesday) did not include the former captain. It did include, however, the other brace-taker on the night, David Villa, who is preferred because "there are better players than Raúl".

Villa's league tally? 10.