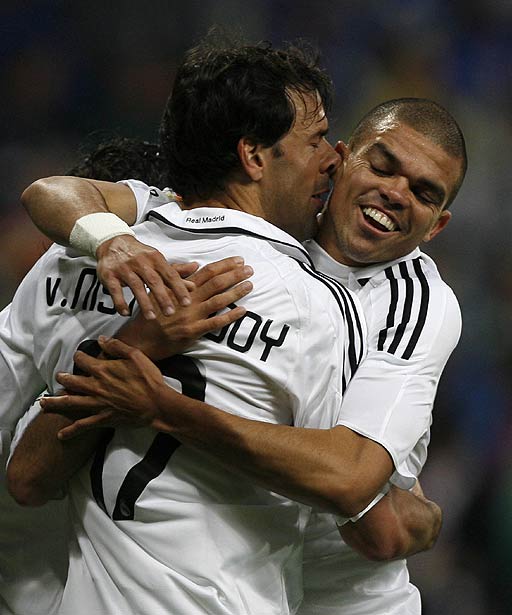 It was more than the kickabout that was feared when the Levante players went on strike earlier in the week, though there was not a great deal of tension on the pitch with nothing competitive to play for from either side. The game was on, the party atmosphere was palpable from before kick-off and continued until the final whistle. Seven goals later, the party itself could start: the lights, the music, the fireworks...

Levante played with more verve and vigour than might be expected of a squad not just worried about where their next paycheque could be coming from; they also did not train all week, as they made it clear they would not be deflected from their intention to refuse to play if no agreement was reached. In fact, the kind of spirit they showed against Real Madrid makes one wonder if their results were more conditioned by their psychological state than by any intrinsic lack of talent compared to the other sides in the Primera División.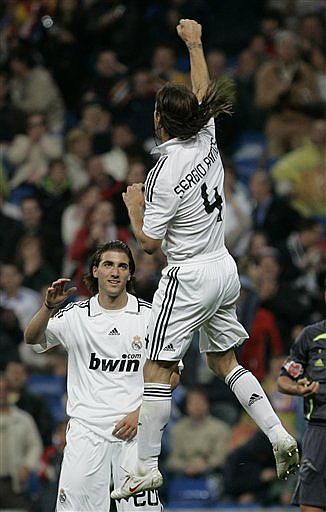 On the day however, the difference between first and last was too much for Levante: a brace each from a clinical Van Nistelrooy and an exuberant Sergio Ramos, plus an absolute scorcher of a free kick from Sneijder that was as good as, if not better, than anything David Beckham could have done. Levante's goals were both by Geijo, although it was the provider on both instances, Courtois, who should take most of the credit. This is not to take anything away from the young reserve keeper Jordi Codina, who acquitted himself well and shows that there's plenty of Spanish goalkeeping talent coming up through the ranks.


The next few days and weeks will see the usual media speculation about who's going, who's staying , and who's joining, with a 3-week hiatus in June for Euro 2008. For now, however, it's time to celebrate the first back-to-back titles in 18 years. Coincidentally, Bernd Schuster was a Real Madrid player for those two seasons between 1988 and 1990 and this hat-trick makes him the fifth person to win the title both as player and coach. He joins the illustrious ranks of the legendary Miguel Muñoz, as well as Luis Molowny, Jorge Valdano and Vicente del Bosque.