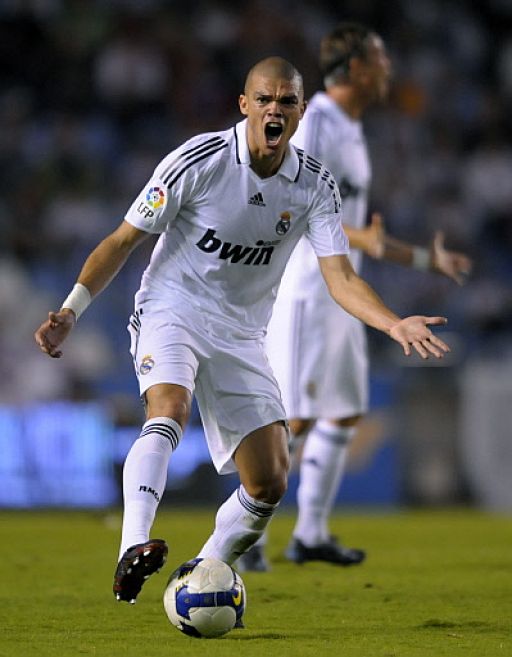 Having switched off from football for two weeks (hey, we all need a break from time to time), I return to find Real Madrid has, in that time:

won the season's first title in contention (the Spanish Supercup against Valencia)
lost the league opener away to Deportivo
sold Robinho to Manchester City for a club record €40 million.
Which of these is the most surprising news item?

At first glance you might think that Robinho's last-gasp record-breaking move to the English Premiership would fit the bill. And I must admit at an initial level of disbelief on hearing the news. This was then followed by relief (that it was all finally over) and finally, glee.

Because despite Real's disastrous transfer policy over the summer after having an almost unprecedented three months to shape the squad for the coming season, the club managed to get full market price (if not somewhat above) for a player who was unhappy, and who had lost the confidence of his manager and his colleagues. They also avoided selling the player to a direct rival in the Champions League who had gone so far as advertising Robinho replica shirts on the club's website.

But, although the destination was surprising, the fact that Robinho left was not. He had burnt his bridges two weeks ago with his first public statement on the matter, and compounded it on the last day of the transfer window by calling a press conference to express his unwavering desire to join Chelsea.

This leaves Real Madrid with just one Brazilian player on their books (Marcelo), confirming the club's recent trend in signings.

Real's loss away to Deportivo was also unsurprising. With Sneijder (injured) and Van der Vaart (suspended) missing, the midfield struggled to create and contain. Riazor is also somewhat of a "cursed" ground for Real Madrid, who have not won there since 1992 and last managed to get a point in November 2002.

Hence Real Madrid's triumph in the Spanish Supercup must rank as the most surprising news item of the three. After a narrow defeat away to Valencia in the first leg, Real left themselves a mountain to climb after conceding first (Silva, in the 33rd minute) and losing Van der Vaart 6 minutes later when he was sent off for a nasty challenge on Mata. Despite equalising early in the second half, Real then found themselves with nine men after Van Nistelrooy was dismissed for a second bookable offence. Nevertheless, they still managed to outplay Valencia with three more goals to put the game beyond them.