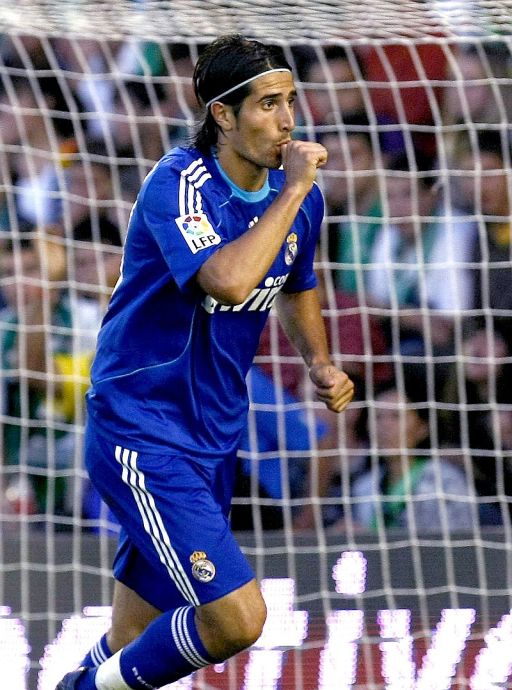 You have to feel some sympathy for Bernd Schuster. That's a strange statement to make about a man in charge of one of the most prestigious football clubs, and the current Spanish championship title holders. However, he faces a long and difficult season with a squad clearly split in half.

The defence, now back to full strength following the return of Ramos and Cannavaro, shows signs of being as confident and solid as in the latter part of last season and has just notched up its second clean sheet in a row. Schuster's attacking options, now that's another matter altogether.

Looking at Sunday night's 2-0 win over Racing Santander you could be forgiven for thinking otherwise. After a tedious first half, De la Red put the visitors ahead eight minutes after the break following a swift counterattack by Gonzalo Higuaín. Van Nistelrooy made the game safe seventeen minutes from time with a typical clinical finish.

And yet, the prospects for the aforementioned long season don't look that rosy. The loss of Robinho has left Real Madrid with a distinct lack of options on the wing. Robben is very much in form, but his propensity to get injured may have prompted Schuster to decide to use him sparingly, bringing him on in the second half to overwhelm tired defences with his speed. The fact that De la Red is starting to click with this team is a welcome sight, but his game is distribution, like Guti, and the latter's injury may result in more playing time and pressure for the youngster.

Up front, you cannot fault 'Van the Man' for effectiveness, and Higuaín is coming out of his shell to contribute speed and a desire to run at defenders. But that is where the options start and end.

Raúl is unrecognisable from the man who scored 16 goals last season; he's the invisible man in the squad. It's no longer a question of whether he should be selected for the Spanish national side; rather, questions are beginning to be asked about whether he should be in Real Madrid's starting eleven. Saviola, for whatever reason, just does not feature in Schuster's plans, which leaves nothing in reserve.

So, as per the title of this entry, why would Capello be proud? Well, Schuster has clearly eschewed any pretensions to elegant, free-flowing football for an approach purely designed to get results. If, in his own words, nobody listens to his requests for reinforcements and he has to work with what he's given, he's doing exactly that. The questions is whether this will last out the season. Mijatovic may claim the club has no intentions of scouring the transfer market in January, but, if results don't go Real's way, he may have to spend some of the millions from the sale of Robinho.