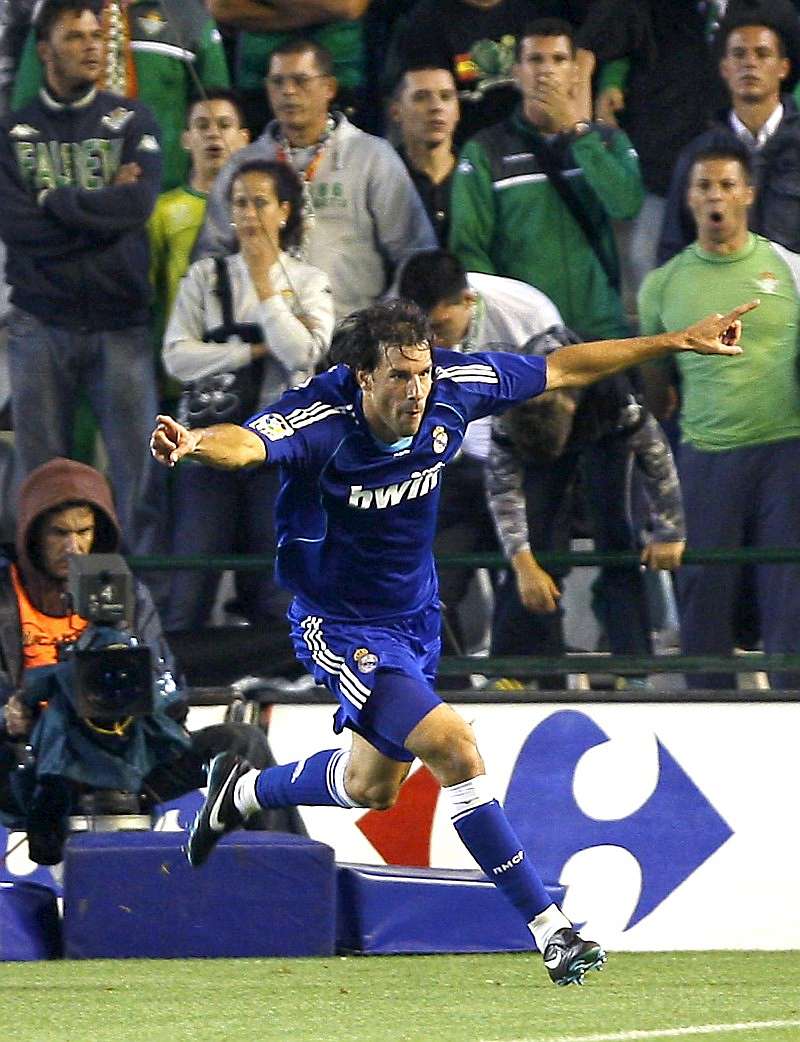 Real Madrid have not lost the killer instinct they demonstrated to devastating effect in the first half of last season and which effectively gave them their second successive league title. Playing one man down for most of the second half they saw Betis equalise their early goal and then lay siege to Iker Casillas's goal.

But Real were not to leave the Ruiz de Lopera stadium with a single point, not if Ruud Van Nistelrooy had anything to do with it. Having hardly featured in the game, he rifled in a shot past the Betis keeper following a lightning-speed counter and ensured Real Madrid have won every game so far in September.

It was Ruud's 60th goal in 97 games for Real Madrid, a fabulous statistic which more than compensates for his looking like Robinson Crusoe in his island for most of the match.

Real went ahead on 18 minutes with a powerful header from Heinze (it seems Schuster makes up for his lack of strikers by having everyone else score) off a Van der Vaart free kick.

Schuster made some changes to his starting line-up from the midweek game. Out went Cannavaro and Torres and in came Heinze and Sergio Ramos. The midfield was unchanged and Van Nistelrooy returned for Higuaín.

Real clearly dominated throughout the first half and should have made the game safe as they headed to the changing rooms for the break.

Marcelo, who has been criticised recently for his defensive frailties, did not further his cause by getting sent off for giving away a clear penalty on 54 minutes. Casillas saved the resulting kick from Sergio García, but the diminutive Spanish international made sure from the rebound to put Betis level.

Schuster rearranged his troops by bringing off Raúl and replacing him with Torres, but the impetus was lost and Betis took over the running of the game, with limited success. With ten minutes to go, the two sides were again equal in strength as Sergio García was sent off for a second yellow card following a foul on Drenthe. This finally enabled Real to start pushing forward until Van Nistelrooy scored in injury time.