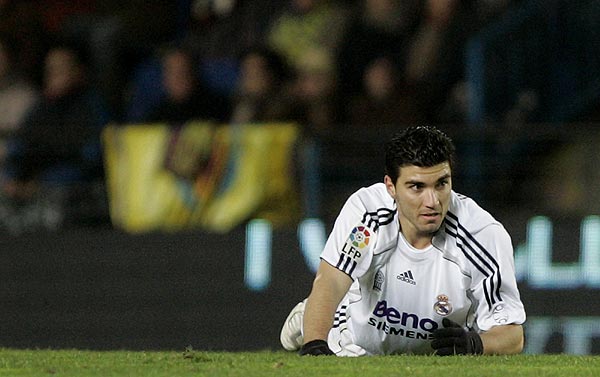 Reversing the advantage gained last week, Real Madrid squandered the chance of topping the table, albeit temporarily, for the first time in over 15 months, while the other two teams at the top won their respective encounters. Given the club's poor scoring record (28 goals in 20 league games, the lowest numbers since 1991), it is not a surprise Ronaldo's transfer to AC Milan (expected to be made official today or tomorrow) is being questioned.

It is true that Ronaldo has propped up the scoring over the past two or three seasons. It is also true that his form this season means that his "promise" of scoring 30 goals this season was a pretty empty one. It is not a bad time to let him go. It is a bad time to have so little in the way of alternatives. Real had barely two chances on goal in the first half (Robinho and Higuaín) and none (that's right, none) in the second half. Ruud van Nistelrooy is starting to face criticism that he's not making enough chances for himself, but he's not the only one to blame; he's just not getting the service, and both Reyes and Robinho have been having an appalling few weeks.

There's little room for optimism going forward. The squad just seems too small and unbalanced to link up the midfield to the forward line when both wingers are so ineffectual. It may be hard for Capelo to admit, but he's missing Guti and Raúl up front, and the Castilla youngsters (other than Torres, who had another excellent performance) are just not cutting it. At least this means the club was right to look abroad for young talent.