We say goodbye to the first batch of Real Madrid players after the quarter finals, with the surprising elimination of both Portugal and Holland, two of the more fancied sides after their group games. Aside from Spain's first defeat of Italy in official competition for 88 years, all the group winners fell at the quarter final stage.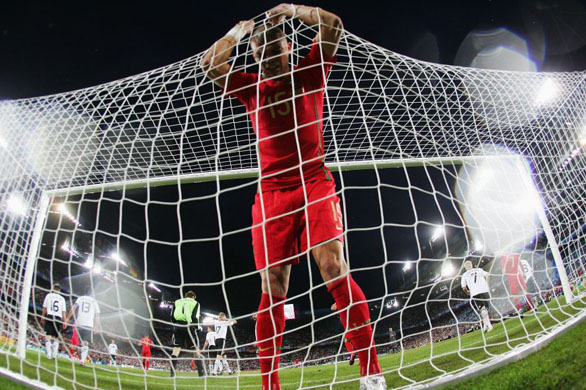 Pepe (Portugal): the Portuguese defenders did not cover themselves in glory against Germany. Pepe was beaten in the air by Klose on a number of occasions and then proceeded to inexplicably miss with a header around the hour mark which could have seen his side draw level and change the course of the tie. He also has to take some of the blame for Schweinsteiger's goal as between him and Bosingwa they were not able to cover Podolski's run.

Metzelder (Germany): not many gave Christoph much of a chance against the likes of Cristiano Ronaldo and Nuno Gomes, but, to his credit, he turned in a solid, though not brilliant, performance. His uncharacteristic playacting after someone brushed his face is reprehensible. There was little he could do, however, to stop Nuno Gomes's goal.

Sneijder (Netherlands): his side's best player of the match and, in my opinion, Holland's best player in the whole tournament, he constantly harried and tried to find ways through the organised Russian defence. It was that final pass into space that seemed beyond him and he resorted, unsuccessfully to shooting from outside the area. His cleverly taken free kick found Van Nistelrooy towards the end of normal time and resurrected the Dutch, for a time at least.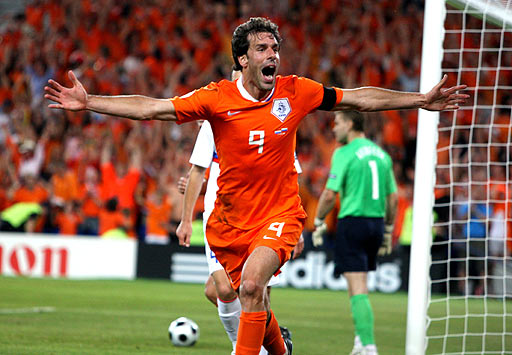 Van Nistelrooy (Netherlands): looked very much alone up front and did not really get great service from his teammates. His goal at the end of the second half when all looked lost, was a typical "Van Goal" effort, but ultimately to no avail.

Robben (Netherlands): on the substitutes bench, but was not used by Van Basten against Russia.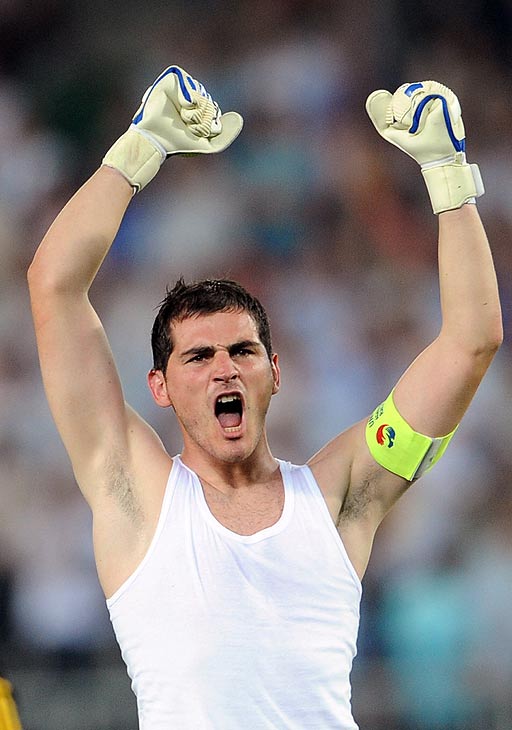 Casillas (Spain): immense. There's no other word for it. Kept Spain in it with a left foot out of nowhere in the second half to keep Camoranesi out, and also saved di Natale's header in extra time, not to mention the two penalty saves that finally mean that Spain breaks the 'curse' of the quarter finals and their lack of success against Italy in official competitions which stretches back to 1920. The process of canonisation has started, in the Spanish press at least.

Ramos (Spain): much better - not yet at his best - but significantly improved from the first two games. He still made a few mistakes, especially in the first half, giving away possession too easily, but he also helped out as centre back when needed (Puyol was just too short to manage Luca Toni in the air).