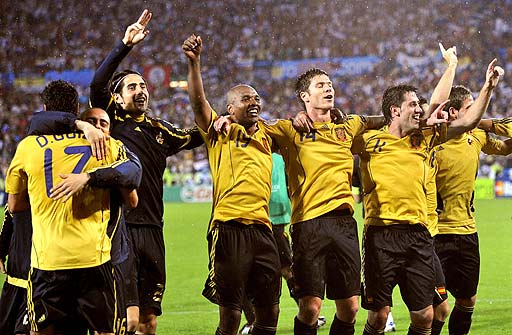 And so onto the final of Euro 2008, which will see Germany, in their 5th finals, facing Spain, in their 2nd. Here's how the Real Madrid players on either side (there were none playing for either Russia or Turkey) performed in their semifinal pairings.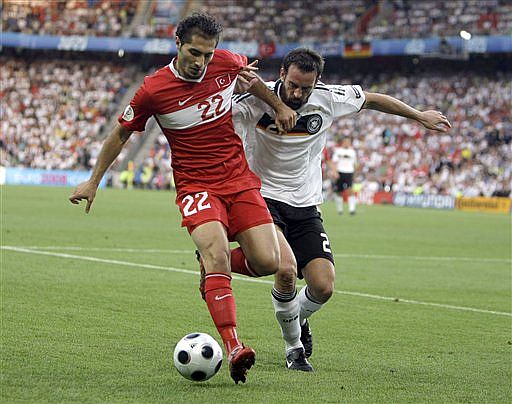 Metzelder (Germany): Still well off the pace, it seems strange that Germany has not been punished more heavily for the poor performances of their two central defenders: Metzelder and Mertesacker. Against an energetic but depleted Turkish side, Metzelder struggled to contain Semih Senturk, who was nearly once again the hero in the dying minutes. He also was lucky not to concede a penalty for pulling the shirt of Colin Kazim.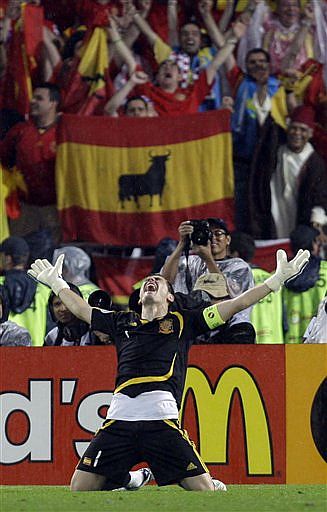 Casillas (Spain): a spectator throughout most of the game, he still had time to show why he's one of the best goalkeepers in the World with fingertip saves from Pavlyuchenko in the first half, when the game was still finely poised at 0-0, and another from substitute Sychev with two minutes to go, by which time Spain were comfortably up 3-0.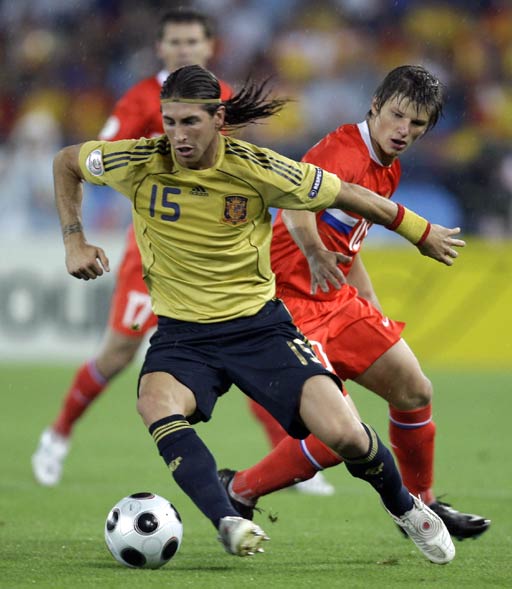 Ramos (Spain): one of Spain's bulwarks in the game against Russia: solid on his flank, keeping both Arshavin and Zhirkov pretty quiet, and forming an excellent partnership with the very dependable Marcos Senna. He was also dangerous going forward, with a half-chance for a headed goal in the first half, as well as a cross into the area that Fernando Torres should have put away.