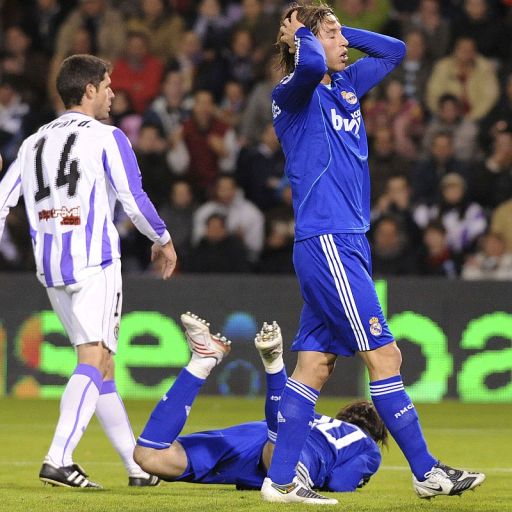 With talk of this game being make or break for Bernd Schuster, you would think that both coach and players would make that extra effort to show everybody that they are worthy holders of the league championship they conquered last year. None of this was in evidence as an extremely poor Real Madrid fell to a not particularly inspired Valladolid. Not even their goalscoring prowess came to the rescue this time, as they failed to score for the first time this season.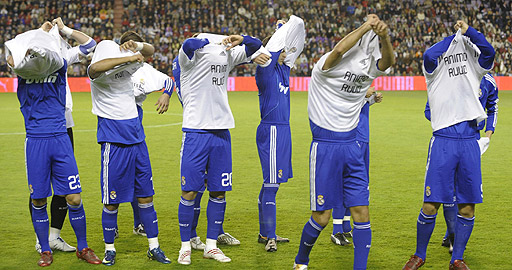 Perhaps they were really missing Ruud van Nistelrooy, who was earlier this week diagnosed with a serious knee injury that could keep him out for up to nine months. The players wore tee-shirts with messages of support to the Dutch goal-magnet as they stepped onto the pitch.

Schuster's approach to this game was visibly cautious, with the more defensive Javi García in for Wesley Sneijder in midfield, waiting for openings in the Valladolid defence, instead of taking the initiative. Guti, often the player others look to, was totally uninspired and Real felt flat, with no depth or width, and none of the self-belief that has got them out of trouble in other games this season.

Though Valladolid have not been prolific in their scoring thus far, they had one chance just after the half-time break and took it well through Canobbio.

The expected reaction did not come. Sure, they had a couple of chances to put the game level, and perhaps they should have taken them, but did they look like a winning team out there? No, they looked like little lost sheep, scared to show what we have seen they are capable of.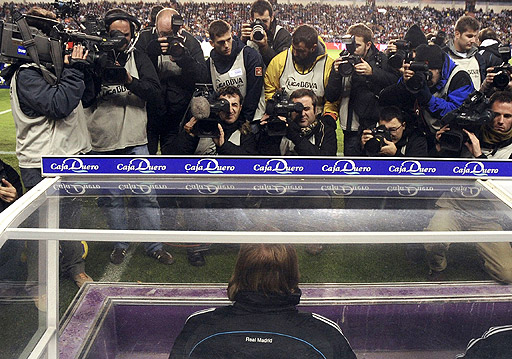 Frankly, the fixture list for November is not as complicated as the one that closes out 2008, and yet Real Madrid are making a meal of every game. You have to wonder whether Calderón and the board will have to get rid of Schuster sooner rather than later, especially given the fact that no reaction seems forthcoming from the players.